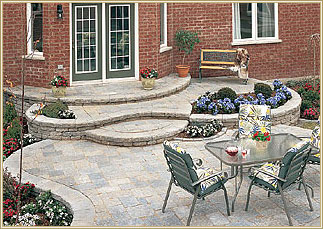 Batchelder & Collins, Inc. was founded in 1868 by W. H. Collins. It is now in its fourth generation of family ownership. The company is committed to providing quality building products to the entire Hampton Roads area. Along with many excellent brick lines, Batchelder & Collins also offers concrete pavers, cultured stone, and the new Alba stone products.



Batchelder & Collins' highly experienced and knowledeable staff gladly work with homeowners, landscape contractors, designers and architects alike to achieve their exact project goals, dreams and beyond.



Batchelder & Collins has been providing masonry, brick, block, pavers and other masonry supplies for homebuilders in the Hampton Roads area since 1868. They are one of the largest distributors of common and face brick in the region. They have the experience and expertise to look at a project and bring your dreams into reality. They are members of the Brick Institute of America and the American Institute of Architects.